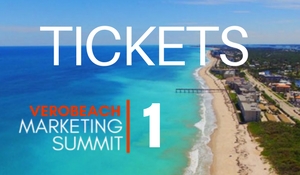 Boost Your Business. Reserve Your Seat Today!
Seats as low as $25. Pick and choose which tracks mean the most to you.
---
"Social Media isn't the future, it is the now. Building audiences, managing influencers, this is the now. You will not succeed without the right mindset. The Vero Beach Marketing Summit Speaking Team will help you get the now mindset." -Hillary Plauche
---
#FitPower
Mom, social media expert, and fitness coach.
Think of me as your Fit-Empowerment motivator, SuperStar Beachbody Health and Fitness Coach, and your new BFF. I live in Vero Beach, Florida with my amazing husband, two full-of-cuteness children, a loudmouth rooster, a friendly lazy cat, crazy chickens, and my awesome energetic dogs. I've been a Beachbody Coach for over 10 years, and I didn't start this gig fully fit. Actually, I had my own personal weight loss journey from 70+ pounds overweight, lost, and unhappy to the woman I am today – 70+ pounds down, a blast of energy, and rocking the most confidence I've ever had. Today, I've helped thousands of women and men transform their lives, shed thousands of pounds combined, kick weight-related chronic symptoms, and unleash the Fit-Empowered person that longed to break free from food addiction, emotional eating, and burnout.
---
  View Profile on Facebook   / 
 View Profile on Twitter   /  
  View Profile on Instagram
---
Vero Beach Marketing Summit Schedule
Day 1 – Schedule – Thursday, September 7th
Beginner to Intermediate levels. View Full Schedule.
Day 2 – Schedule – Friday, September 8th
Intermediate to Advanced levels. View Full Schedule.